YEAR 1863 - COMPUTER EARTH SYSTEM 360 PSW ERROR with the Hexadecimal Base 16 - the 16th President Abe Lincoln.
RD-blog-number-2431
The Base 16 hexadecimal MATH President was the 16th President of the United States - Abe Lincoln.
Jun 21, 2009 –
The Hexadecimal, or
base 16
number system is important to
...
Composed of "
hex
" meaning six(6), and "dec" meaning ten(10), the word
...

en.wikipedia.org/wiki/American_Civil_War
The American Civil War (1861–1865), in the United States often referred to as simply the Civil War and sometimes called the "War Between the States", was a ...

The CIVIL WAR fields of battle can be thought of as ...... data fields of battle ---> Battle fields OR more accurately the battle of DATA FIELDs with bio-math humanoid sysmbolic machines.
Lert's review the CIVIL WAR and the Earth
geo-computer and bio-computer parameter list of nouns, adjectives,etc of the American data processing environment of that time period.
16 President --> base 16 Hexadecimal
Vice-president hanniBAL --> Bio-computer BAL language agent
city of BAL.timore--> BAL = Basic Assembler language city comprised of humanoid processors that live on a geography city block along a street. The city blocks are data blocks.
Geography computer address --> 1600 Pennsylvania Avenue
State government assembly language expressions --> such as ....
history/america/south/south15.htm
The State of West Virginia has the most irregular outline of all the American states. ... Under this authority he, the next year, sent out a party of five persons under the ....

The General Assembly of Virginia repudiated the title and the traders never came into ..... The year 1860 found Virginia in a state of the greatest commotion-a ...
What is another key COMPUTER signal?
en.wikipedia.org/wiki/Battle_of_Gettysburg
The Battle of Gettysburg 6] was fought July 1–3, 1863, in and around the town of Gettysburg, Pennsylvania. It was the battle with the largest number of casualties ...

Battle of Gettysburg, First Day - Pickett's Charge - Little Round Top
publib.boulder.ibm.com/infocenter/zos/v1r12/...ibm.zos.../retrec.htm
A sequential GET request causes VSAM to retrieve the data record at which it is positioned, and positions VSAM at the next record. The address specified for a ...
publib.boulder.ibm.com/infocenter/...ibm.ims11...
the Get Next (GN) call is used to retrieve segments sequentially from the database. ...area named by the i/o area parameter contains the record you are retrieving. ....
Get Next Row. Gets the next row from a query result. Inputs. Database connection: A CwDB Connection object that represents the database connection. Output ...
Battle of Gettysburg 1-3 July 1863 ...
Thus we see CLUES to the Civil War Area = CWA.
That is ..... the Computer Earth system 370 and its
CWA....
pic.dhe.ibm.com/infocenter/
Aug 14, 2012 – The common work area (CWA) is an area of storage within your CICS region that any user application can access. You determine the size of ...
pic.dhe.ibm.com/infocenter/cicsts/
Aug 21, 2012 – If you want to restrict write access to the CWA, you can specifyCWAKEY=CICS. ...
In this illustration, the CWA is not used directly to store application data and constants. ...MAIN-PROCESSING SECTION. ...
http://pic.dhe.ibm.com/infocenter/cicsts/v4r1/topic/com.ibm.cics.ts.applicationprogramming.doc/topics...
Thus ..... the only method OR format of expression that was available in 1863...was for Nature to use
bio-computer humaniod DATA FIELD soldiers on the CWA problem.
Thus the battle of July 1863 ...... helps us to understand the year 2012 bio-computer problem .... and the super-symmetry / parallel problem that exists on copper-wire computers today.
Okay, the July 1863 battle ...the GET instruction battle and the data fields (of the field of battle) ...resulted in the next computer science mystery CLUE.
myloc.gov/exhibitions/gettysburgaddress/pages/default.aspx
Gettysburg Address Abraham Lincoln was
the second speaker on November 19, 1863, at the dedication of the Soldiers' National Cemetery at Gettysburg.
Above we see key concepts ....
WORD second
--> President Lincoln was the Base 2 ... binary sequence speaker .... representative for binary number 010 = decimal 2.
WORD addess --->a computer address
The GETTYSBURG Address ..message completion code..
......GET......buffer Address with the
Base 16 --- 16th President.
en.wikipedia.org/wiki/IBM_System/360_Model_67
When IBM introduced its System/360 family of computers in the mid-1960s, it did not ... TheS/360-67 provided a 24- or 32-bit address space – unlike the strictly ...
en.wikipedia.org/wiki/31-bit
In computer architecture, 31-bit integers, memory addresses, or other data units are those that ... In 1983, IBM introduced 31-bit addressing in the System/370-XA mainframe ... This enhancement allowed address spaces to be 128 times larger, ...
www.webopedia.com/TERM/A/address_bus.html
A collection of wires connecting the CPU with main memory that is used to identify particular locations (addresses) in main memory. The width of the address bus ...

Definition of: address bus. An internal channel from the CPU to memory across which the addresses of data (not the data) are transmitted. The number of lines ...
Thus ...what do we have?
Hexadecimal base 16 bio-computer President Lincoln delivering the Gettysburg Address BUS ?
More research and thinking needs to be done.
Let's continue we the YEAR 1863 situation ....and...
gee whiz ...63 ought look mighty familiar to computer system engineers. Let's check it out .....63 will appear.
But first ....some background information
en.wikipedia.org/wiki/IBM_System/360
The IBM System/360 (S/360) was a mainframe computer system family announced by IBM on April 7, 1964, and delivered between 1965 and 1978. It was the ...

System/360 history - Technical description - Component names - Peripherals
IBM 360 COMPUTER
IBM System 360, Model 30, Memory size: up to 64K bytes, 1965
IBM SYSTEM/360 ARCHITECTURE
1
Memory
2
Addressing
3
Data formats
4
Instruction formats
5
Program Status Word (PSW)
6
Interruption system
ADDRESSING --> GETTYSBURG ADRESS WITH 1600 PENNSYLVANIA AVENUE AND THE 16TH PRESIDENT
The S/360 uses truncated addressing. That means that instructions do not contain complete addresses, but rather specify base address and offsets past those base addresses.
DATA FORMATS
The S/360 architecture defines formats for characters, integers, decimal integers and hexadecimal floating point numbers
Characters are stored as 8-bit bytes -->
Abraham Lincoln and
Hannibal Hamlin .
Packed decimal
numbers are stored as 1-16 8-bit bytes containing an odd number of decimal digits followed by a 4-bit sign. Sign values of hexadecimal A, C, E and F are positive and sign values of hexadecimal B and D are negative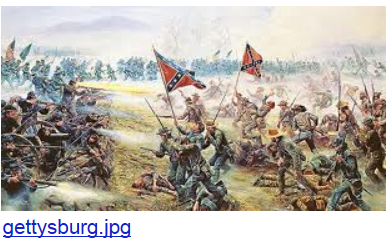 The packed decimal soldiers in a geography data field.
INSTRUCTION FORMATS
RS (four bytes). Byte 1 specifies two register numbers; bytes 2-3 specify a base and displacement.
Bio-computer RS = Regiment Soldier instructions
The WAR computer program ......
notice bit position 63 ..... involves the ......address of the next instruction.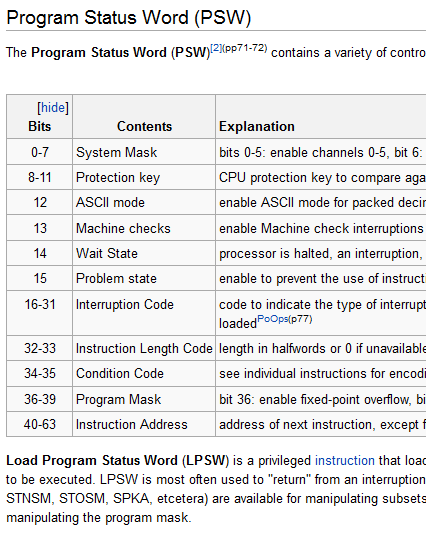 Thus in year 2012 ..... we have the major CLUE ..63
November 1863 ... Gettysburg Address
November 1963 .... Kenndy DP = Data Processing with the DP = Dallas Public and bio-computer agent for OS/JCL = OSWALD and VTAM RU = Request Unit instead of the fabricated RU = RUSSIA baloney from Washinton,DC and Virginia TECH English department.
While Russia existed in his life ..... it had nothing to do with the situation ..... but creative writing class 101 and lazy intellectuals PROMOTE incomplete explanations in telling the tragic story.
Thus in year 2012 ...we have to wonder...what is the NEXT instruction? What are NATURE's empirical data signals we need to recognize?
The Program Status Word (PSW) contains a variety of controls for the currently operating program
.
.
| | | |
| --- | --- | --- |
| 40-63 | Instruction Address | address of next instruction, |
Ask 1600 Pennsylvania Avenue for the NEXT instruction. They could care less.
Ask VIRGINIA TECH ......location of the
Base 16 curse /HEX date of April 16,2007. They ought know the next instruction of existence. They can write another HOLLYWOOD explanation of the next EVENT.
Someday the university administrators and professors may complete their incomplete explanation of the CAD experiment ..that is Computer Aided Design of student CAD = CADAVERS.
INTERRUPTION SYSTEM
An interruption is a mechanism for automatically changing the program state; it is used for both synchronous[NB 4] and asynchronous events. The architecture[2](pp77-83) defines 5 classes of interruption. There are two storage fields assigned to each class of interruption on the S/360
Thus we a have the concept of states ....in copper wire computers and their software.
Program Status Word
| | | |
| --- | --- | --- |
| 14 | Wait State | processor is halted, |
| | | |
| --- | --- | --- |
| 15 | Problem state | enable to prevent the use of instructions |
INTERRUPTION SYSTEM
An interruption is a mechanism for automatically changing the program state;


Back in year 1860 ... Nature's system used geography states to represent data processing STATES.
Thus let's rethink out VIEW ...to help our understanding ..... let's assume, that NATURE , GOD, the Universal MIND ..... or some equivalent GESTALT entity has an INTELLECT and software instructions about social engineering , business, governments, civilization etc.
Tlet's assume this software exists ...a experimental plan ...a model .... prototype.
a) software exists somewhere in some manner
b) in 1860 thru 1865 ..the only method NATURE has was to use geography states and people groups ....to display VAST social science system messages about EARTH and civilization.
Problem state
The Confederate Constitution of seven state signatories—South Carolina,Mississippi, Florida, Alabama, Georgia, Louisiana and Texas—formed a "permanent federal government" in Montgomery, Alabama, in 1861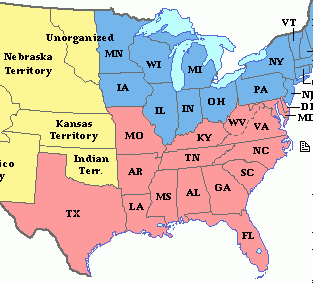 An interruption is a mechanism for automatically changing the program state
Year's 1950 thru 1980 saw the devlepment and advancement of copper-wire computer hardware and related software --- operating systems.
Thus we have computer manuals that explain how various operating system 360 STATES work ..or other system models.
How do WAIT STATES work? Nature sent a message in year 1990 ...and the Pentagon , DARPA, IBM, universities, newspaper computer programmers never heard of a ... WAIT state.
I must be dense OR am I being fooled.
George Orwell (1984) and Aldous Huxley( Brave New Worlds) wrote books suggesting we be on the alert for mis-information, lazy thinking, etc.
State of Kuwait
State of Kuwait or
Kuwait State ... geography country
...wait State ...geology/geography computer
news.bbc.co.uk/onthisday/hi/dates/stories/august/2/.../2526937.stm
1990: Iraq invades Kuwait. More than 100,000 Iraqi soldiers backed up by 700 tanks invadedthe Gulf state of Kuwait in the early hours of this morning.
Thus we a have the concept of states ....in copper wire computers and their software
AND the EARTH computer war of 1990.
Program Status Word
| | | |
| --- | --- | --- |
| 14 | Wait State | processor is halted, |
| | | |
| --- | --- | --- |
| 15 | Problemstate | enable to prevent the use of instructions |
PROBLEM STATE
https://www.cia.gov/library/publications/the-world.../geos/iz.html
Nov 6, 2012 –

Features map and brief descriptions of the geography, people, government, economy, communications, transportation, military and .
www.history.com/this-day-in-history/iraq-invades-kuwait
At about 2 a.m. local time, Iraqi forces invade Kuwait, Iraq's tiny, oil-rich neighbor. ... the allied force engaged in an intensive air war against Iraq's military and ...
Interruption system
An interruption is a mechanism for automatically changing the program state;
Apr 18, 2009 –

In 1990, after the Iraq invasion of Kuwait over acusations of slant drilling, the ...